As we all know, GE attaches great importance to training. It not only provides the best training for its employees, but also regularly organizes supplier training every year. Zhonghuan Hailu was selected as the NDT Level 3 training site for 2019.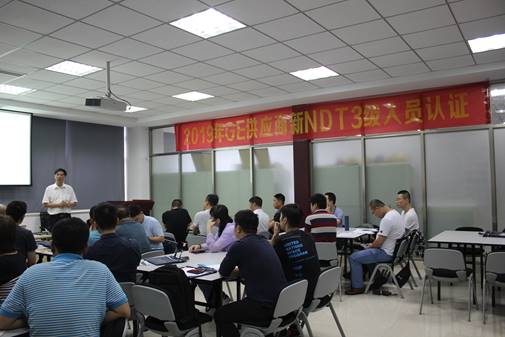 The chairman of the company, Wu Junsan, said at the opening ceremony that Zhonghuan Hailu was very honored to be selected as the training site for GE's NDT. This is an affirmation of Zhonghuan's sea and land inspection and inspection work, and it is also a promotion of our inspection management work. The automatic flaw detector independently developed by our company is of great help to improve the efficiency and accuracy of flaw detection. We welcome everyone to visit and hope that you can give us more valuable opinions. I believe that through this training, the NDT management level of all suppliers will be further improved, and I hope everyone can learn something.
Che Xiaohua, director of GE Renewable NDT, said that he is very grateful to Zhonghuan Hailu for the preparation work for this training, and will make full use of the five-day training time, combined with theoretical training and practical operations, and lead everyone to further consolidate and improve the actual work Effectiveness.